Curriculum & Instruction

The Curriculum Department is proud to oversee the teaching and learning process within the Maricopa Unified School District. The department supervises all state and district assessment, the selection of curricular materials, and the in-district professional training of our exceptional staff. The Curriculum Department refers to themselves as the ELITE Team, an acronym that encompasses their desire to Elevate, Learn, Inspire, Teach and Encourage at all levels and with all Maricopa Unified School District employees and community members.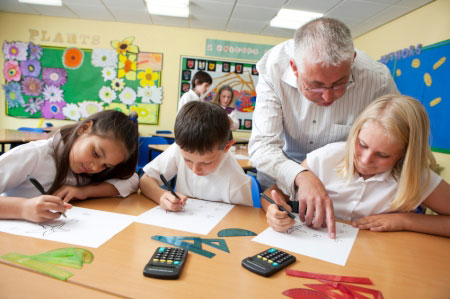 The Curriculum Department staff is comprised of a group of professionals who are dedicated to supporting teachers and staff in a number of different ways. They research and help select textbooks and instructional materials, implement curriculum that is aligned with state standards, develop and maintain informational data systems that record, measure, and assess student learning, act as a resource for current research and best practices and programs, and coordinate professional development. In all aspects of student learning, they consult with educators on district, state, and federal requirements including AZ Learns, and No Child Left Behind to set and maintain the highest standards for the students and staff in our district. The curriculum department is committed to district and school improvement and is an important keystone in supporting the Maricopa Unified School District as it works to meet its educational goals. For more information, please contact the Curriculum Department at (520) 568-5100.
Our website contains several useful sections for teacher and student support. You can access MUSD's Instructional Pacing Calendars, Arizona State Standards, assessment information, and professional development opportunities. There are additional lessons, games and support materials organized by subject and grade level. The general mission of the Maricopa's Department of Curriculum and Instruction is to advance knowledge and professional practice in teaching and learning. The Curriculum Department believes that providing teachers with high quality professional learning opportunities, collaboration, and assessment support will create an exceptional learning environment for all.
Mission Statement:
Ensure all students achieve their potential in school, career and life by unifying students, staff, curriculum and community in a safe, supportive, challenging, empowering and innovative learning environment.