Thank you to everyone who attended and participated in our
Native American Regalia Fashion Show. You are official YouTube stars!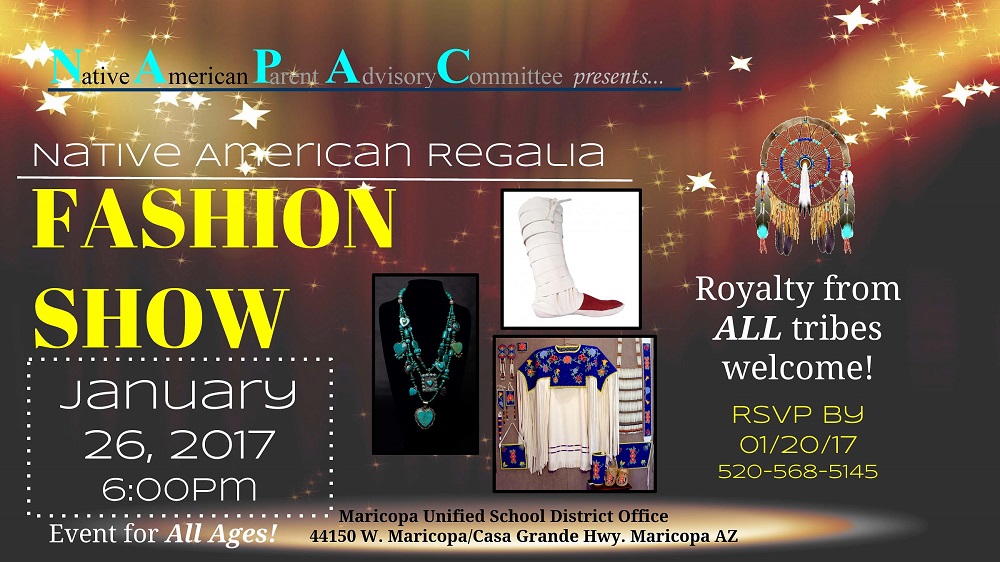 SAVE THE DATE!
You are invited to attend and participate in our NA Regalia Fashion Show on Thursday, January 26, 2017 @ 6:00pm at the MUSD District Office. We hope to have representation from every tribal affiliation in the District.
Please RSVP by calling (520) 568-5145